Blog by Niti Manthan
Facilitating young minds towards holistic development.
---
---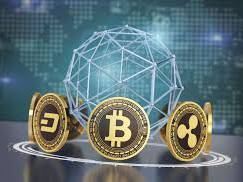 Cryptocurrency has emerged as a mode of payment that allows online payments to be sent directly from one party to another without the need for central financial authority. The proposed bill namely, Cryptocurrency And Regulation Of Official Digital Currency Bill, 2021, intends to ban the use of cryptocurrency as a legal tender or currency with certain exceptions to promote the underlying technology of cryptocurrency and provide a framework for creating an official digital currency, this official digital currency should be issued by the Central Bank i.e. Reserve Bank of India (RBI). RBI had issued a notice earlier directing entities not to involve in transactions relating to such virtual currency and also banks had disabled crypto trading. Later, the apex court had set aside the circular by giving reasons of being not proportionate and hence violative of Article 19(1)(g) of the Constitution of India.
As per the Government, it is now planning to fast-track the proposed ban by getting this bill in force. If the proposed Crypto Bill becomes law, India will officially ban private cryptocurrencies rather than managing them like corporate stocks.
This unanticipated step by the Government led to a plethora of suggestions and comments of innumerable stakeholders at the national and international levels thus dampening prospective investment goals.
The author attempts to explore the overview of the proposed bill whose fate will decide by the government and the implications of such a bill on future investors.
Read More →
The cattle slaughter laws in India have been a subject of extensive debate. This is probably because of the religious sentiments of different communities attached to these cattle. Nonetheless, the Apex Court has time and again reiterated that the sacrifice of cattle on certain festivals is not an essential part of the religion so as to bring it under the ambit of Fundamental Right to Religion under Article 25 of the Constitution of India. Further, any law imposing a ban on cattle slaughter seeks immunity from the provisions of the Constitution itself. The question remains as to how far this protection can be granted to these laws. In this light, this article analyses the recent Prevention of Slaughter and Preservation of Cattle Bill introduced by the Karnataka government.
Read More →
The article analyzes the balance between democratic freedoms and state protection in the field of commercial surrogacy.
Read More →