Blog by Niti Manthan
Facilitating young minds towards holistic development.
---
---
Constitutionalism, a set of ideas and doctrine that states that the government can and should be legally limited in its powers and that only when such limitations are observed by the government, can the government's legitimacy and authority stand in a truer sense. Although this theory is sometimes used as a synonym for limited government, however that just remains only one interpretation of this idea of constitutionalism and more often than not it is an effort to prevent arbitrary government. While Constitutionalism stands for governing the legitimacy of the government, the doctrine of rule of law is all pervasive in a democratic set-up. Rule of Law speaks about the supremacy of law, the concept of equality before law and the predominance of legal spirit. The third principle of rule of law that is 'the predominance of legal spirit' talks about the judge-made constitution and establishes the supremacy of precedents over a written constitution, as Dicey, who developed this doctrine of Sir Edward Coke, believed that a document cannot be the chief source of law as it can get ignored or trampled upon. However, if one is to look at the doctrine rule of law as it operates in India, one can then safely deduce that a written constitution can be a huge success. This Article is analyzed in this light of 'constitutionalism' and 'rule of law' as it operates in the democratic set-up of India.
Read More →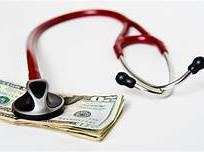 The coronavirus pandemic is creating a two-headed problem for governments. Economic policymakers are being forced to perform a delicate balancing act. As with all balancing acts, failure to achieve and maintain can produce dire consequences.
Read More →
People of Asian countries are very conscious about complexion. This desire is exploited with advertisements of fairness creams in both the print and visual media which allure youngsters with promises of desired results. Skin lightening products occupy 61% of the dermatological market in India. Cosmetics are supposed to be safe and healthy, but research reports on their toxicities are available. Heavy metals are added intentionally or unintentionally to cosmetics, the presence of which, the consumers are mostly unaware of.
Read More →